4 Important Things You Should Know About Food and Beverage Insurance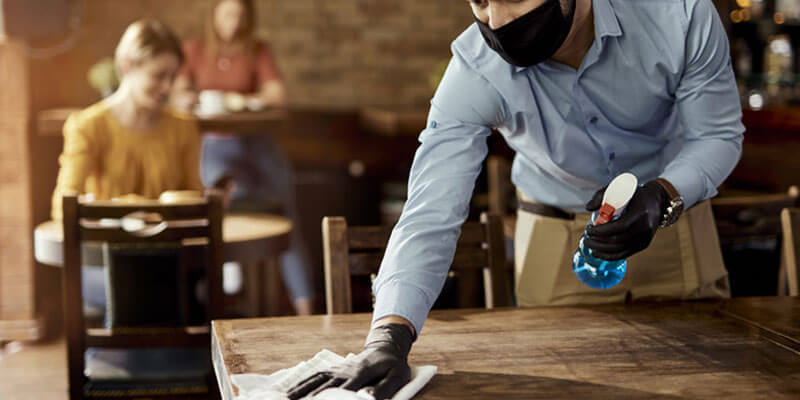 Did you know that 40% of small businesses don't buy liability insurance?
That's crazy, right? But you can use these tips to help you avoid becoming part of that percentage. Keep reading to learn more.
What Kind of Coverage Do You Need?
Restaurant insurance, food and beverage insurance, even barbershop and florist insurance all provide unique coverage for the industries that use them. The number of restaurant insurance companies, food insurance companies, and other insurance companies can be overwhelming.
It can be difficult to figure out what coverage is right for you. I've got you covered. Here are four important things you should know about restaurant insurance.
1. Comprehensive Coverage Is Your Best Friend
Looking for the most comprehensive coverage in the simplest plan? A Business Owners Policy wrap multiple forms of coverage into one convenient package. They're like one-stop shops for insurance coverage.
This way, you don't have to cobble together your insurance policy. Here are some of the most common types of insurance a Business Owners Policy offers:
General Liability Insurance – helps cover third-party bodily injury, property damage, and personal and advertising injury, depending on the plan
Property Insurance – helps cover physical property in case of loss from fire, vandalism, theft, and more
Cyber Insurance – helps cover the cost to hire professionals to investigate the cause of data breaches, hacking, viruses, and other types of cybersecurity threats
Blanket insurance coverage may seem like a lot, especially since it's not necessarily a legal requirement for businesses to carry*. The benefit of this comprehensive coverage is keeping the policy simple and protecting against the most risks.
Even with a Business Owners Policy, you may still want to get more coverage. While these policies provide a lot of coverage, some industries have special insurance requirements. A Business Owners Policy covers the basics so you can focus on tailoring the rest of your insurance to your business needs.
* This information is intended to provide guidance and is not intended as a legal interpretation of any federal, state or local laws, rules or regulations applicable to your business. If you have any questions or issues of a specific nature, you should consult appropriate legal or regulatory counsel to review the specific circumstances involved.
2. Restaurant Insurance Is Not the Same as Barbershop Insurance
Now you know about comprehensive coverage, but what about custom options? Not every business is the same, so insurance providers need to cater to different business needs.
You need to think about the goods or services your business offers. Every business should have Workers' Compensation. But a salon isn't going to need food spoilage coverage. Let's take a look at some industries with specific insurance needs.
Insurance for Restaurants:
Peak season coverage – increases the limit for personal property coverage for certain times of the year, like summer months, holidays, and tourist season.
Spoilage and equipment breakdown – covers damage from equipment malfunction, and the broken equipment itself. It also covers damage to food if a freezer breaks or your restaurant loses power.
Business auto policy – you'll want this if you use your vehicles to provide delivery service or pick up shipments.
Learn More About Restaurant Insurance >
Insurance for Barbershops:
Professional liability insurance – as skilled workers, barbers and hairstylists need professional liability insurance to protect against errors in their work.
Product liability insurance – helps protect against claims of personal injury or property damage caused by products sold or supplied at a barbershop or salon.
Learn More About Barbershop Insurance >
Insurance for Florists:
Comprehensive liability insurance – protects you from lawsuits due to client injury or illness from your merchandise.
Commercial property insurance – protects your delicate merchandise from weather events, disasters, and other damage.
Home-based business insurance – if you're running your business from home, you might need separate coverage from your homeowner's insurance.
Learn More About Florist Insurance >
3. Insurance Coverage in the Digital Age
Liability insurance, even liability insurance for food businesses, is changing in the internet age. Remember the importance of tailoring your coverage to your business? Small businesses in today's on-demand economy need insurance that fits their needs, not one-size-fits-all liability coverage.
Digital natives (millennials and Gen X-ers) own over half of small businesses in America. Almost half of these modern small businesses don't carry liability insurance because it doesn't fit their needs.
The small business insurance industry has started to notice this. Here's how things are changing to adapt digital solutions:
Speed and efficiency – providers want to make sure their customers can access information and speak with agents quickly and easily
Accessibility – insurance companies streamline their coverage information so it's easy to understand
Live support – customers want options like video calls and chat along with phone calls to talk to an expert whenever they need to
So what's the best insurance option for you in the digital age? Keep in mind:
4. How Can You Reduce Your Insurance Costs?
So, you've got your basic coverage and you've done your homework on customizing your insurance. What comes next is what everyone loves – reducing costs. There are a lot of ways to do this.
Accidents happen, but be proactive about coverage. Try to reduce your risk. Risk management reviews and employee safety training can help avoid preventable losses.
You should make sure you evaluate your coverage every year. Circumstances change, for you and your policyholder. They might have changed their rates since last year, and you might have grown your business.
Sometimes you can get general liability insurance at a discounted rate when it's bundled into a Business Owners Policy. Here are some other common ways to reduce costs, especially insurance for restaurants and other small businesses:
Being part of a franchise or having multiple locations
Installing sprinkler systems and alarms
Being located at the same address for a certain amount of time (like five years)
Be aware of your business' unique circumstances and risks. Barbershop insurance covers issues like backed up drains and product liability. Florists aren't usually high risk, but because their locations and inventory are often outdoors, they're more susceptible to weather events like hail.
So What Next?
There's a lot to consider to get the best restaurant insurance. Remember, figure out what kind of coverage you need, customize, be aware of digital risk, and seek ways to lower your risk.
The tips here will help you get started, and you can check out our contact page to get more information.