What You Need to Know About BOP Insurance for a Retail Business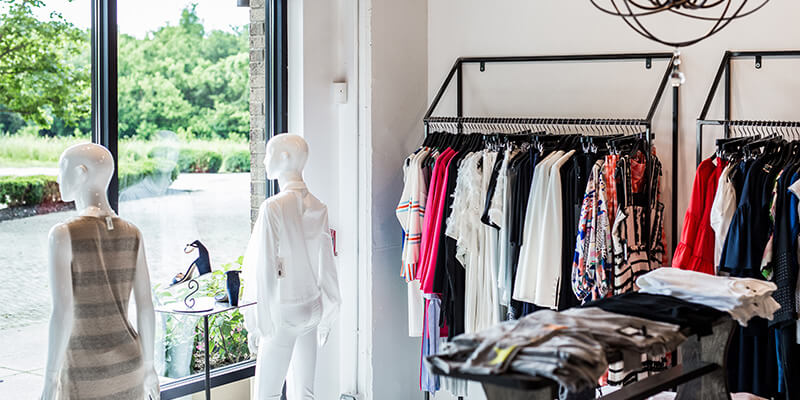 It's a great time to get into the fast-paced world of retail. There are over 2 million retail establishments across the country, and the number of stores continues to grow.
If you're working toward your slice of the retail pie, you could have a lot on your plate as you build your business. But before you start filling your inventory and marketing your products, you should think about licenses and insurance.
A lot can go wrong during the average retail day. Having the right insurance is critical to help protect your livelihood when an unexpected disaster strikes.
A Business Owners Policy, or BOP insurance, provides convenient coverage designed for your small retail business. Flexible and tailor-made to suit your needs, a BOP is a comprehensive plan that can be easy to buy and manage.
BOP Coverage for Your Retail Business
If you're just starting to research insurance options for your business, you may be wondering, "What is BOP insurance?"
A BOP can help simplify the insurance process for an entrepreneur trying to do it all when opening their retail store. Rather than shop for individual policies, you can get several of the essential small business coverages in a convenient package through a single provider.
At PolicySweet®, we create BOP packages that meet the demands of modern businesses. That's why we offer a three-tiered plan that combines general liability, commercial property, and cyber risk insurance — coverage to help you weather the challenges and changes of a dynamic industry.
General Liability Coverage
Owning a retail business can come with a lot of responsibility. You're responsible for not only items in your store but also everyone that walks in your door. If a customer is injured on your property, or if their personal property is damaged, you may have to pay the costs of remedying the situation.
For example, if a customer walks in your store, slips on a wet spot, and breaks their arm, general liability insurance could pay for ensuing costs, including:
Legal fees if the customer sues you
Lawsuit settlements
Medical expenses resulting from the injury
General liability helps ensure that customers could be compensated for an injury or property loss that your business causes. That coverage extends to advertising injury. Your general liability insurance could pay for legal and settlement costs related to the following:
Slander or libel lawsuits
Copyright infringement lawsuits
For instance, if you use a copyrighted photo in an online ad without the owner's permission or make an inaccurate claim about a local competitor, your insurer could step in to cover the costs.
Commercial Property Coverage
Your retail business can succeed if you have a full stock of inventory and the equipment to sell it. Property insurance helps to protect those assets in case catastrophe hits.
With property insurance, your retail equipment, inventory, furniture, and fixtures may be protected. Your insurer could pay to repair or replace items if they're damaged or lost due to the following circumstances:
Fire
Explosion
Burst pipes
Wind
Hail
Lightning strike
Theft or vandalism
Falling objects
There are two replacement options associated with property insurance — replacement value or actual cash value.
Replacement value could ensure your equipment is repaired or replaced with something comparable, no matter the equipment's age or condition. Actual cash value reimburses you for the lost item minus depreciation. Your policy documents will outline the limit or highest dollar amount you can receive from your insurer to cover this type of claim.
You can customize your insurance to help cover expensive business equipment. Be aware that premiums and deductibles could go up as value of property and risks increase.
Cyber Liability Coverage
For marketing, sales, and customer maintenance, your retail business might rely on digital technology to operate. But when storing digital data, you might face the risk of a breach that could threaten your business and your customers.
Cyber risk coverage helps to protect you from losses resulting from data breaches and destruction, ransomware, viruses, hackers, and other security threats. You could be at risk if you do any of the following:
Process credit card payments
Store customer information
Use online forms
Perform email marketing
Insurance could pay for lawsuits and notifications to impacted parties. Additionally, cyber risk coverage can allow your business to hire professionals to help determine the scope and extent of a breach.
What Determines Your Rates?
A BOP might get you better rates than buying each piece of insurance separately. Insurance companies set rates based on several variables, including:
Type of coverage and limits
Location
Industry
Amount of assets
Claims history
Staff size
Security measures on the premises
Your rates go up as the risk increases. If you're in a high crime area, for example, your general liability premiums could go up. Talk to a PolicySweet professional to determine how much a BOP could be.
Customized Coverage: Buying BOP Insurance with PolicySweet
Insurance is invaluable, but it can be hard to face the time and costs of getting the coverage you need. As a retail store owner, you deserve to spend your time growing your brand, instead of worrying about risks. A BOP can allow you to quickly gain coverage that fits your budget, so you can focus more of your energy on what you love.
A Business Owners Policy with PolicySweet is comprehensive insurance designed for modern small retail businesses. Get started on a quote today to learn how we can help you lock in an incredible rate, help protect you from threats, and support your business so it can thrive.