Should You Get General Liability Insurance for Your Retail Store?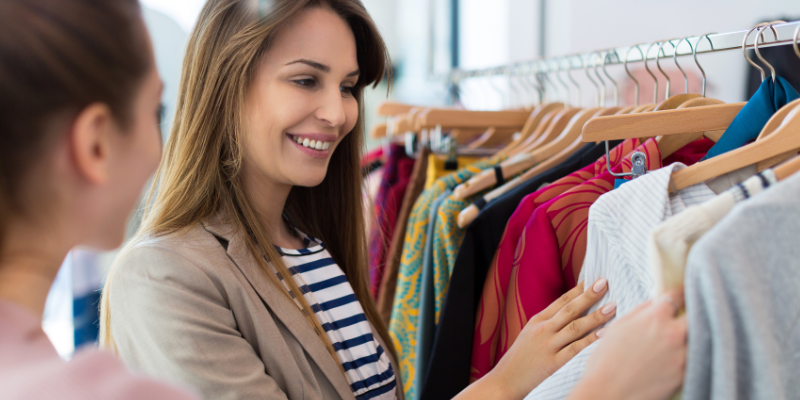 63,000 small businesses get involved in lawsuits each year. And unfortunately, many of these lawsuits could put a financial strain on your business. You more than likely do not want that to happen to you, which is why you should consider liability insurance.
General liability insurance is a type of coverage many business owners obtain. It can protect self-employed people and their businesses.
But what exactly is general liability coverage? Do you need it for your retail store? We are answering these questions and more in this guide, so keep reading to learn more.
What Is General Liability Insurance?
General liability insurance can protect business owners from third-party lawsuits. A third-party can be anyone who interacts with your business that is not an employee. Third-parties may include your customers and vendors.
Without liability insurance coverage, you could be required to pay for damages to third-parties out of pocket.
What Does General Liability Insurance Cover?
General liability insurance could cover the following situations:
Premises liability: For claims that arise from third-parties interacting with your physical retail store or your employees interacting with property of a third-party
Defamation: For claims arising from libel or slander in your advertisements
Copyright infringement: For claims arising from accidental use of copyrighted materials
Medical expenses: For claims arising from an unintended injury or illness a third-party developed at your physical retail store from interacting with your business
Legal fees: For lawsuits that may arise from unexpected third-party incidents
Retailers who do not operate out of a brick-and-mortar storefront can also benefit from this type of coverage. For example, defamation and copyright infringement claims can still occur. Third-parties can also still file lawsuits against you. If you own a home-based business you may want to consider obtaining general liability insurance. It is included in our HomeHQ insurance plan.
What Does General Liability Insurance Not Cover?
General liability insurance does not cover damage to your property, yourself, or your employees. It only applies to third-parties.
If you want to cover damage to your property, you should think about purchasing a commercial property insurance policy. General liability insurance along with business property insurance are included in our Business Owners Policy.
Workers' Compensation is another type of insurance to consider. If an employee gets injured at work, it can help pay for their medical expenses and lost wages. Many business owners will acquire Workers' Comp and general liability to help protect their business financially from third-party and employee injury claims.
Why Should Retailers Consider General Liability Insurance Coverage?
Retail store owners should consider general liability insurance because it can protect them from costly lawsuits that could be detrimental to their business.
For example, if a customer gets injured at your retail business, he or she has the right to file a personal injury claim.
In this situation, you may have to pay for their medical expenses. If the customer ends up filing a lawsuit, your policy can also help cover your legal fees.
Here's another example. Say you or your employees damage a customer's property while handling it, you could be on the hook for damages.
With a general liability policy, expenses for third-party property damage could be covered. It could help save you from covering these expenses out-of-pocket and reduce the impact on your bottom line.
What Type of Policy Is Best for You?
The type of policy that is right for you depends on whether you only want liability coverage or if you want additional types of insurance. It can also depend on whether you operate a brick-and-mortar store or an online shop.
At PolicySweet®, we offer the following types of insurance plans, which include general liability coverage for retail owners.
BOP Coverage
BOP stands for Business Owners Policy. This policy bundles three types of coverage:
General liability insurance
Commercial property insurance
Cyber insurance
Commercial property insurance can cover damage to your business, including stolen or broken equipment. And according to Entrepreneur Magazine, business crimes are on the rise.
Cyber insurance may cover expenses incurred from cyber hacks and data breaches. This type of coverage can be critical for businesses that collect sensitive information.
HomeHQ Coverage
Running a business from home is becoming more and more common these days. Yet, just because you don't have a physical storefront doesn't mean you should skip out on liability insurance. That's where HomeHQSM comes in.
Our HomeHQ policy offers general liability insurance for home-based businesses. We also bundle in property insurance and inventory insurance to help protect your merchandise.
PolicySweet: Get Retail Store Insurance
There are several benefits that come with having insurance for your business. Without general liability coverage, your business could be at financial risk for third-party claims. You could end up having to pay for third-party bodily injury or property damages out-of-pocket.
Are you searching for general liability insurance? PolicySweet has the coverage you may be looking for. Get an insurance quote from us today to help protect your business and yourself.