Business Owners Policy: How Does It Benefit LLCs?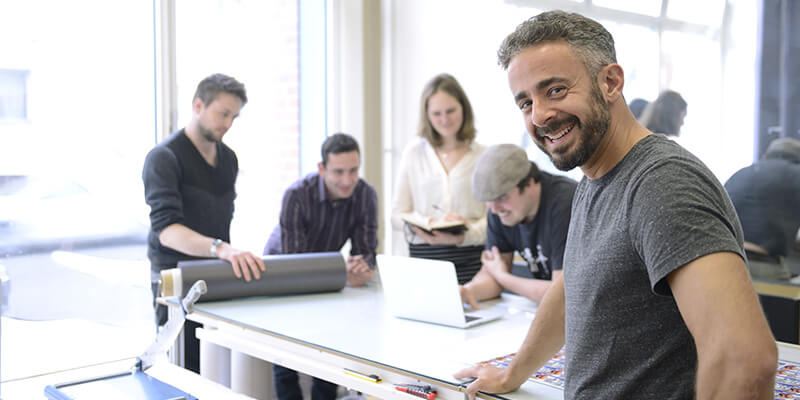 Are you an LLC looking for the best coverage for your company? Have you heard about a Business Owners Policy, but you aren't sure what it does and does not cover?
A Business Owners Policy is an insurance package tailored to the needs of your business. It could have the proper coverages needed to help keep your business afloat if an unexpected disaster occurs.
No one wants to have to pay for a pricey lawsuit or claim out of their own business pockets, right? If you wish to learn more about Business Owners Policies and how they can benefit your company, you came to the right place. In this brief Business Owners Policy guide, we will cover the information you should know and who you can reach out to for more help.
What Is a Business Owners Policy?
A Business Owners Policy, also known as a BOP, is an insurance policy that combines protection for general liability and property risks into one insurance policy. This policy basically bundles all the basic insurance coverages that each business should have to help protect their business.
The main reason why other business owners opt for this coverage is because buying liability and property coverages separately typically costs more than having them bundled together. Insurers who offer BOPs usually sell their policies at a premium much lower than buying the coverages individually.
Business Owners Policy Coverages
A Business Owners Policy rolls several different insurance products that generally target small to mid-sized businesses. Most Business Owners Policies include general liability and property coverage.
There are a few companies, such as PolicySweet, that include data breach insurance in your Business Owners Policy. You won't have to add this coverage separately when you purchase a Business Owners Policy from them.
General Liability Insurance
There are many different risks that you, as a business owner, take on regularly. For example, there is the risk of someone getting hurt at your business location. If a customer is injured at your business location, you might want to make sure that you have the proper insurance to cover the injured party's medical coverages.
In addition to bodily injury liabilities, there are cases of responsibilities that you may be held liable for. You can depend on your general liability coverage from your policy to help cover instances for damage to a clients' or customers' property while in the possession of your team.
Property Damage Coverage
Another crucial aspect of your Business Owners Policy is the theft and property damage coverage. The items listed on the policy do not need to be at your job site or place of business to have coverage.
Commonly covered items include:
Business Equipment
Tools
Product inventory
Almost any type of equipment you use to keep your business running can have coverage under the property damage section of your policy.
You may need to list them on your policy before they have any coverage. If your property sustains damage but is not listed on your Business Owners Policy, you may not have active coverage for that item. Make sure to reach out to your insurer to see what property should be listed or if there is a blanket policy that covers all of your property.
Data Breach Insurance
If you regularly take payments from your customers via credit and debit cards, you will want to add data breach insurance to your policy. Many cybercriminals like to target small to mid-sized businesses that may have vulnerabilities in their systems.
In the event that a cybercriminal gets a hold of your information, data breach insurance can help pay for costs related to responding to a cyber-attack. Most cyber insurance policies, or data breach insurance, can cover the cost of notifying customers and affected parties as well as help to cover legal fees.
Requirements for Business Owners Policies
It is important to note that not all LLC businesses qualify for a BOP. Each insurance carrier has its own set of requirements that your business must meet before extending a Business Owners Policy to you. In general, most insurers have requirements for your business class, business location, size of the location, and your revenue.
Some BOP requirements include having:
Less than 100 employees
Low-risk industry
Less than $1 million in revenue annually
Business location smaller than 35,000 square feet
Business classes that are eligible for a BOP often include small restaurants and office-based businesses. If you operate a landscaping company or a retail business, you also have the opportunity to obtain a Business Owners Policy.
Some ineligible businesses are:
If your company falls under any of those listed business types, you most likely are not eligible to obtain a Business Owners Policy.
Business Owners Policy Cost for LLCs
The cost of your Business Owners Policy premium will depend significantly on the type of business you operate. Insurers rate their premiums based on how risky your business is. If your business is relatively risky, the insurer may charge you a higher premium to mitigate their risk.
Again, your own personalized quote may either go up or down based on the type of business you run and other factors the insurance company takes into consideration. If your business has a high risk or a large business size, you are more likely to have a more expensive policy than the average person with a Business Owners Policy.
If you have a history of making claims on your other business policies, insurers consider you a higher risk. The best way to see how much your policy premiums will be for your Business Owners Policy is to reach out to a reputable company for a quote.
Business Owners Policy Exclusions
Knowing what is not covered under your Business Owners Policy is imperative. If your business has employees, you may want to carry a separate Workers' Compensation policy. Workers' Comp is not included in BOPs.
In addition, there are often specific perils that most Business Owners Policies do not cover, such as floods or earthquakes. Earthquake coverage depends on your area, and most policies exclude earthquake damage.
Apply for an Insurance Quote for Your LLC Today
Running a business without adequate insurance is like driving with a blindfold on. You can't see any upcoming risks or injuries, but the chance of it happening is very likely.
It is always best to have your business covered with the proper insurance coverages to avoid paying out of pocket for any claims or lawsuits. If you are ready to bundle your business insurance coverage needs into a Business Owners Policy, reach out to us now!