Cyber Coverage for LLCs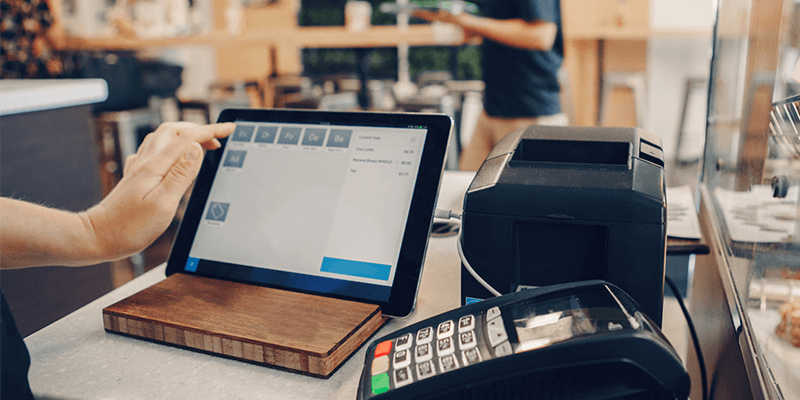 In an age where businesses are vulnerable to cyber-attacks, LLC cyber insurance can be considered a necessity. Cyber coverage can help protect business owners, their businesses, and its customers.
Let's dive into LLC cyber insurance and how it can help you recover from a computer-related crime.
Wondering if You Need Cyber Coverage for Your LLC?
Even big businesses that spend millions on cybersecurity are not immune from cyber hacks.
Cyber coverage can help protect against losses related to:
Hacking and network intrusions
Data breaches
Cyber insurance, also known as cyber and privacy insurance, is a type of coverage that helps protect businesses from the risk of cyberattacks. Like any other business, yours could be at risk of a data breach or other cybercrime—even if you have IT security protocols in place.
What Is Cyber Insurance?
Cyber insurance helps protect against costs associated with a cyber breach. It could cover damages from data breaches, privacy violations, and hacking.
What if hackers break into your computer system and steal customer data? That loss could be covered by cyber security insurance in most cases.
It can also cover expenses related to forensic investigations. Customer notifications could be included. It could even cover expenses related to legal fees and settlement costs.
Why Do You Need This Coverage?
What if your business experiences a breach of your computer systems? Or if staff members are tricked into disclosing sensitive information to hackers in an email phishing scam?
Cyber coverage can help protect you financially. It could cover losses from cyberattacks, data breaches, and other cyber events. It is not required by law but is recommended for most businesses including LLCs.
You could be shielded against the costs associated with hiring professionals to determine the cause and extent of a cyber incident as well as other expenses related to responding to a technology attack on your business. You might otherwise have to pay out-of-pocket for expenses if you did not have coverage.
What Does LLC Cyber Insurance Cover?
LLC cyber insurance policy generally covers a few areas. Let's dive into what these are.
Notification Costs
If your LLC's data is breached and sensitive personal information such as social security numbers, credit card numbers, or medical records are stolen, this policy can help you pay for the cost of notifying affected individuals.
Investigative Expenses
If you experience damages to your systems, you can also use cyber coverage to help with costs to hire professionals to help determine the cause and scope of the security breach.
Legal Fees
If your business faces a lawsuit from impacted customers, cyber coverage could help take care of the expenses of legal fees and settlement costs.
Does Your Business Need It?
Here are some things to keep in mind when shopping around for cyber insurance. They include:
Type of coverage being offered
Amount of liability being offered
Premium amount
If you have an online business, there is a strong chance that you might want to consider cyber insurance. If you have any kind of website or a physical location that stores data online, it also could be a good idea to consider getting this type of coverage.
Many people don't know what it covers or how much they should be paying for the coverage. If you are in a similar situation, you may want to get a free no-obligation quote from us.
The Future of Cyber Coverage
The future of cyber coverage is likely to continue growing. More companies realize that they might need some kind of protection against this type of threat.
The benefits of having cyber insurance are especially attractive for small businesses that don't have large budgets for additional security measures or other forms of risk management.
Cyber coverage can help cover costs associated with remediating cyber-attacks. PolicySweet® offers cyber coverage as part of our Business Owners Policy (BOP). In addition to cyber coverage, our Business Owners Policy includes general liability and business property coverage.
LLC Cyber Coverage Is Great
Looking for cyber insurance for your LLC? We can help answer any questions or concerns that you may have about coverage and whether this policy is right for your business.
If you've read through this article and still have questions about cyber insurance or BOP insurance, contact us today.