Everything You Need to Know About General Liability Insurance for Barbershop Businesses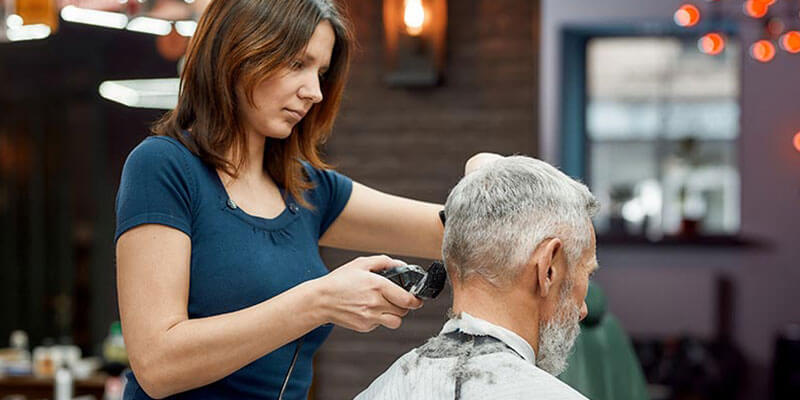 What Does Liability Insurance Cover in Your Barbershops Business?
How can businesses protect themselves from law suits from clients? Here is a guide to learn what does liability insurance covers in your barbershops business.
Did you know that 36 to 53 percent of businesses are involved in at least one litigation each year?
Litigation is expensive, takes massive amounts of time, and can impede your business's ability to grow and make a profit. Although many of us believe that we could never be involved in a costly lawsuit, just one mistake could result in bankruptcy.
If you want peace of mind and protection against events you can't control for your barbershop business, read on! We have all the answers to your question, "what does liability insurance cover?".
What Does Liability Insurance Not Cover?
First, it's essential to know what liability insurance doesn't cover. These incidents need to be covered by more specific insurance. It's vital to assess your needs and purchase policies that will provide you with the necessary coverage.
Professional Errors
Professional liability insurance is also called errors and omissions insurance. It helps protect business owners against claims resulting from their own errors. Professional errors can include undelivered services, missed deadlines, flaws or mistakes in workmanship, and more.
Employee Injuries
You'll need to have Workers' Compensation insurance to cover your employees' medical expenses and lost wages in case of an injury. Remember that the majority of injuries come from slips, trips, and falls–all likely occurrences in a barbershop.
Employee Discrimination Lawsuits
Employee practices liability insurance (EPLI) covers expenses from discrimination lawsuits. Along with discrimination, this also includes harassment and wrongful termination.
Damage to Property
You'll need to have commercial property insurance or a Business Owners Policy to cover damage to your professional property. This includes the cost of replacing stolen property or damaged property from a weather event.
Vehicles
The vehicles you use for business need to be covered by commercial auto insurance and not your personal auto insurance. Even if you don't own the vehicle you use for work, you can purchase hired and non-owned auto insurance in order to protect yourself in case you get into an accident in those vehicles.
What Does Liability Insurance Cover?
For your everyday business activities, you'll find that general liability insurance covers a lot of bases. It's recommended to start with general liability insurance and then consider what else you'll need to fill the gaps in coverage.
Third-Party Bodily Injury
This kind of coverage is necessary for a barbershop business. On a daily basis, you're using sharp objects near clients' bodies. If any of your customers are hurt within your business or while you're performing a service for them, general liability insurance could help pay for their medical expenses. It may also cover legal expenses if the customer decides to sue.
Third-Party Property Damage
Your general liability insurance will also cover the expenses occurred. Those costs help repair or replace a customer's damaged property. For instance, if a customer's clothes are damaged during the course of their visit, general liability insurance may be able to step in to take care of the costs.
Product Liability
If you sell your own products within your barbershop, general liability insurance can help protect you. For instance, consider what would happen if a customer gets a rash after using one of your shampoos. Although your shampoo may not be the cause, you'll still need to pay the legal fees to defend yourself.
Advertising Injuries
General liability insurance can also help pay for your legal defense if you're sued over advertising mistakes. This includes when someone's accusing you of slander, libel, or copyright infringement. For instance, suppose you use a photographer's stock photo of a man or woman getting their hair cut in a barbershop on your website's homepage.
You need to ask for the photographer's permission to use that photo or paid for the usage rights. If not, the photographer can choose to sue you for infringing on their copyright. Oftentimes these mistakes can be handled person to person, but you want the financial protection that liability insurance can bring if the worst-case scenario happens.
How Much Liability Insurance Do I Need?
Your general liability insurance coverage depends on how large your business is. It also depends on where you're located, the services you're performing, the products you're offering, and the number of employees you have.
You can typically expect to pay $500 to $700 per year if you're an independent contractor with only a few employees. This is typically an adequate amount for a $1 million policy.
This number will rise if you have a larger business with more employees. Remember that if you're renting out space to a number of barbers or stylists, it may be wise to require them to take out liability policies that name your barbershop as the insured party.
Liability Insurance for Peace of Mind
So, what does liability insurance cover? As you can see, general liability insurance helps protect against everyday mistakes. These mistakes could lead to long legal battles, debt, and even bankruptcy.
At any moment, you could be sued for third-party injuries, property damage, or advertising injuries. Knowing that you have that protection will give you a great amount of peace of mind.
Even better, liability insurance is great for marketability. Clients and employees will feel assured that you take your business and their health seriously.
PolicySweet® makes acquiring business insurance simple and stress-free. Through our online customer portal, you'll be able to handle service items yourself, and our agents are always there to help you with our excellent customer service.
Are you ready to help protect your livelihood through a Business Owners Policy? Request a quote from us today!