General Liability Insurance for HVAC Companies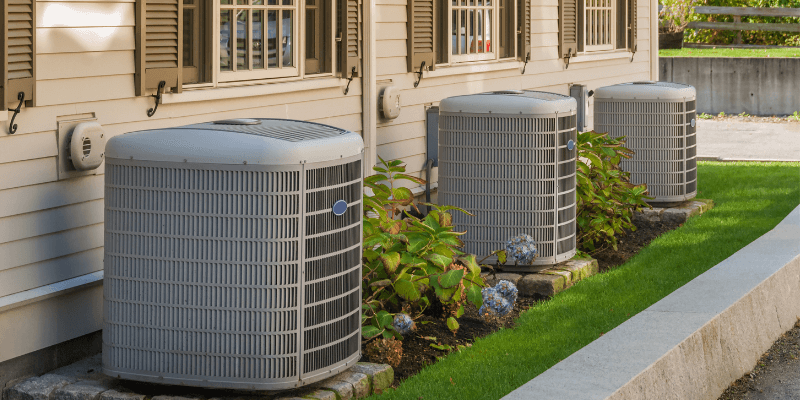 Be honest - how many risks are you willing to expose your business to? What about accidents or injuries to people other than your employees? Can you afford the damages or legal fees that come with these events?
Without coverage, you could put your organization at risk for catastrophic losses. General liability insurance can help protect you in the event claims are made against your business.
For more information on general liability insurance for HVAC companies, keep reading.
What Is General Liability Insurance?
If you're looking for insurance, you might wonder what's unique about general liability insurance. Liability insurance can provide your business with the coverage you need or may be required to have.
General liability coverage can help protect businesses against third-party claims. This could include bodily harm, property damage, accusations of libel or slander, as well as advertising injuries. It may even be required depending on the local and state laws for where you conduct business.
Benefits of General Liability Insurance
One of the many beneficial aspects of general liability insurance for heating, ventilation, and air conditioning companies is that it can help protect you. Your organization could benefit from the personal protection offered by having adequate insurance.
The reality is that an accident and subsequent legal claims could bankrupt a business if they aren't covered. It could be detrimental to any business to pay a claim and cover legal fees.
When you have general liability coverage, you could be protected against third-party bodily injury or property damage, and your insurance provider more than likely has a legal team ready to help represent your interests.
Types of Insurance for Your Local HVAC Company
HVAC companies typically obtain other types of coverages in addition to general liability insurance. This could include property protection. General liability coverage and business property coverage are part of our Business Owners Policy.
Some businesses will also obtain a separate type of coverage to help protect their employees known as Workers' Compensation.
As you decide on coverage, you should understand all the parts of your policy to help ensure you're covered in case something goes wrong.
Let's take a closer look at what different types of coverages include.
Business Owners Policy
When you seek a Business Owners Policy (BOP) for your HVAC company, there are several areas of coverage that it comes with.
A BOP from PolicySweet includes general liability, business property and cyber-risk coverages. We will dive deeper into each of these types.
General Liability Insurance
The first part of coverage in a BOP is general liability insurance. Your general liability coverage helps protects your business from potential liability if you're sued because of an accident.
General liability insurance can offer protection against potential litigation and bills from third-party property damage and third-party injuries.
For example, you could be held responsible if you damage a customer's property. General liability insurance could cover third-party property that's damaged while you are conducting business.
Property Liability Insurance
Business property insurance is another important protection to take into consideration for your business. This part of the BOP insurance package for business owners helps cover property associated with the business. It might include:
Tools and equipment
Furniture and fixtures
Inventory
This coverage helps protects you if your property is stolen, damaged, or destroyed. The coverage can cover either repair or replacement expenses.
Cyber Liability Protection
Finally, our BOP insurance includes cyber liability protection. In today's technology-driven world, having cyber insurance could be critical. Cyber insurance can help cover:
Legal fees from cyber issues
Customer notifications
Expenses to hire professional investigators to determine the cause of an attack
Cyber insurance could be considered critical coverage if you use technology as part of your business. The good news is that a quality BOP plan from PolicySweet allows you to bundle general liability, property, and cyber insurance together into one policy.
Workers' Compensation
You might notice that your general liability coverage helps protect you if a customer has an injury but not a worker. You may also want Workers' Compensation insurance to help protect your employees in case of an accident, illness, or injury.
Many states require a business to have Workers' Compensation insurance. While this insurance could cover your employees, it also helps protect the business.
If an employee suffers a serious injury, the costs can be astronomical. Workers' Compensation can help protect your interests as a business owner and protect your employees, too.
This type of coverage can cover medical expenses and lost wages from work-related injuries or illnesses.
HomeHQ Bundle
Many small businesses start as home-based businesses. This means they run their business from the same place where they live.
One option for insurance in this scenario is HomeHQSM insurance. This could cover your business while running your operations from your home. It includes:
General liability insurance
Property insurance
Inventory or stock insurance
If you have employees, you might still want to get Workers' Compensation insurance as part of your business insurance package.
Cost Factors for Insurance
Most businesses worry about the potential cost of insurance. Your coverage could be based on several factors. These factors might include:
The size of your business
Your state
Amount of coverage you choose
If you have specific needs, you can contact us and we can help you find a policy that works for you.
Things to Consider When Seeking HVAC Company Insurance
As you seek insurance coverage for your HVAC business, there are several things you should consider.
You may want to discuss potential risks associated with your business with your insurer. It can help them have a clear understanding of those risks so they can ensure you have an adequate amount of coverage.
You might also want to discuss the amount of coverage you have and what you can afford should you need to make a claim.
Be sure to read the fine print of your insurance policy, and don't be afraid to ask your insurer questions to ensure you understand your coverage.
Learn More About Insurance for HVAC Companies
When you seek insurance for HVAC companies, you might want to ensure you have the coverages you need to help protect your business interests. HVAC companies are unique businesses that might need certain coverages to help protect their business.
General liability, property, cyber, and Workers' Compensation coverage are considered important parts of coverage. If you're looking for insurance for your HVAC business, we can help. Contact us today to learn more about the coverages we can provide for your HVAC company.