Why Should HVAC Contractors Consider BOP Insurance?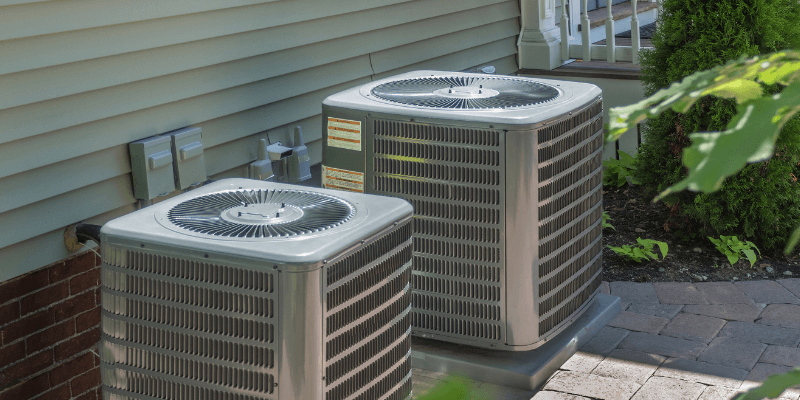 Clean air has never been so high on the government's agenda. The federal government has supported efforts to help state and local governments improve air quality in public buildings.
It can be considered a great time to own an HVAC business, but that also means you should make sure you've got the best possible insurance coverage in place.
A Business Owners Policy, also known as BOP insurance, can be the way to go. It combines three vital insurance policies into one package. You get comprehensive coverage which could make it easier for you to pursue business opportunities with confidence.
Let's take a closer look at how BOP insurance works and how you can find the right coverage for your business.
HVAC Contractor Insurance
More than 350,000 people across the country work in the HVAC industry. HVAC contractors face a number of risks. That's why HVAC contractor insurance can be essential, whether it is required by state law or not.
Risks in the HVAC Industry
The HVAC industry relies on special equipment. If this equipment gets stolen, vandalized, or accidentally damaged, it can have a big impact on the work. Ordering replacements can involve long lead times that could impact your business.
Additionally, the work of HVAC technicians takes them into the heart of businesses and homes. While you could take every safety precaution, at times, accidents can still happen. If you or one of your team members damages a client's property, the out-of-pocket expenses could be significant.
As expensive as property damage is, injury to people could be much more costly. If a third party gets injured because of your negligence, your business could be held responsible. Your business might have to pay substantial damages and legal costs.
To help protect your HVAC business from property loss and lawsuits, you should find suitable insurance for the HVAC industry. This could come in the form of a Business Owners Policy.
What Is a Business Owners Policy (BOP)?
BOP insurance is a package that combines three insurances in one. They are:
General liability insurance
Business property insurance
Cyber insurance
Purchasing a single Business Owners Policy could save you money compared with buying all three individually.
Part 1 - General Liability Insurance
Businesses that work in homes or on business premises might be required to obtain general liability insurance. In some states, you may need to show evidence of a certain level of coverage in order to gain your HVAC contractor license.
For example in the state of Hawaii, failing to maintain insurance coverage could result in automatic forfeiture of the license.
Third-Party Property Protection
General liability insurance may cover your business if one of your employees causes damage to property owned by another party.
For example, while cleaning ductwork, one of your employees may accidentally damage a client's property. Someone is likely expected to pay for this repair. If your employee was liable, this could be a large out-of-pocket expense for your company.
In this kind of scenario, you may be able to make a claim on your general liability insurance for the cost of the repair.
Third-Party Bodily Injury Protection
It's important to have stringent safety protocols in place in an HVAC business. However, from time to time, accidents will happen. If one of your crew members causes an accident that injures a third party, general liability insurance may help.
The costs of personal injury lawsuits can be pricey. The victim may claim damages for:
Medical expenses
Lost earnings
Loss of future earning potential/business opportunities
Pain and suffering
If you do not have general liability insurance, you could open your business up to these out-of-pocket expenses.
Part 2 - Business Property Insurance
General liability insurance helps protect others. However, it doesn't help protect the property your business owns. That's where the second part of BOP coverage is business property insurance comes in.
Business property coverage can help protect the content of your business, such as:
Tools
Electrical equipment
Computer equipment
Furniture at your business premises
Inventory
Property insurance may repair or replace these items in the event of damage, theft, or vandalism.
On top of this, some business property insurance policies may also help you out if you cannot carry on your business as normal due to property issues. You may be able to claim for payroll and other operating expenses.
Part 3 - Cyber Insurance
These days, almost every business holds information in a digital format that hackers would like to get hold of. This can include your customers' personal information and credit card details.
You may have robust protections in place to help prevent cyber-attacks. But the fact is they can still occur, and the expenses associated with a cyber-attack could cause financial harm to your business.
You might have to hire a cybersecurity professional to investigate the attack. You may also need to inform impacted customers about the incident.
A cyber-attack could prove catastrophic for your company if you don't have adequate cyber insurance.
Don't Forget Workers' Comp
A Business Owners Policy can be vital for HVAC contractors. But to help protect your employees, you may also want to consider Workers' Compensation insurance. This is a policy separate from BOP insurance. It could be mandatory in your state, depending on the number of employees you hire but it can help protect your business too.
When you have Workers' Compensation insurance, your employees could also be protected if an accident occurs. It may take care of their medical expenses, lost wages, and pay out other compensation for workplace injuries and illnesses.
Choose PolicySweet for BOP Insurance
BOP insurance can give you the confidence to take on new projects, knowing you could be protected in case an unexpected accident occurs.
At PolicySweet®, our agents are ready to help provide a tailored quote that's right for your business. Either call us at 1-800-625-8257 or start a quote online today.