A Guide to General Liability Insurance for Your Lawn Care Business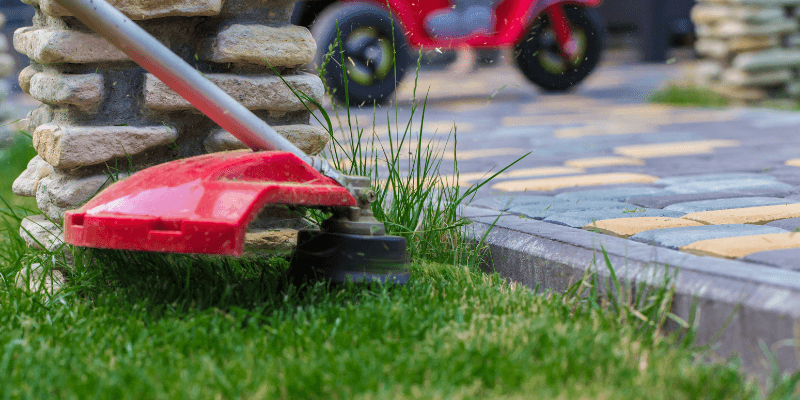 There are several things to consider when you start a business. What equipment do you need? How many people can you hire?
However, other considerations can affect your business. For example, what can you do if a client becomes injured due to your company's work?
This outcome could prove devastating to your lawn care business. Since your company operates outside clients' homes and businesses, third-party injuries can happen.
That's why your business should consider general liability insurance. This type of coverage can prove to be tremendously helpful in dealing with third-party injuries and accidents.
If you're unfamiliar with general liability insurance, don't worry! We'll explain what you should know in this guide.
What Does General Liability Insurance Cover?
General liability insurance helps to protect your business. However, it can also protect your clients.
General liability refers to the possible threats that could affect your clients due to your work. For example, a customer could experience a bodily injury or property damage while interacting with your business.
Your company could also face lawsuit expenses from an impacted client. That's where general liability insurance can step in.
Third-Party Bodily Injuries
There are several ways a customer could become injured by lawn care businesses. Even a simple task like mowing the lawn could potentially harm somebody nearby.
In these events, your business could pay significant expenses. Fortunately, a general liability policy can cover many of these, including:
Attorney fees
Settlements
Court-ordered judgments
General liability insurance can also protect your business from legal expenses if a customer sues.
Third-Party Property Damage
General liability insurance helps protect your business in instances of third-party property damage. In these cases, your insurance policy can help clients cover the damage for repairs or replacement of property.
Advertising Injuries
Finally, general liability insurance can protect your company from advertising injuries. This component is crucial for businesses that advertise via newspaper ads, social media posts, or radio commercials.
Businesses often commit unknown mistakes when they advertise. Sometimes their copy includes libel against competitors or copyright infringement.
In these cases, general liability policies have you covered. It could provide funds to help protect your business from expenses that stem from these instances.
How Much Does Lawn Care Business Insurance Cost?
Many business owners wonder how much a general liability insurance policy costs. The answer is that it depends. However, several factors can affect the cost of your insurance policy.
Number of Employees
Small business insurance costs can vary depending on the size of the business. After all, small businesses could have less opportunity for accidents to occur. Whereas companies with thousands of employees could be exposed to more potential accidents.
So, businesses with several employees could expect to pay more for their insurance policy.
Coverage Needs
Another factor that can impact your insurance costs is your coverage needs. Small businesses usually require less coverage than larger corporations.
One way to determine your coverage needs is to consider your aggregate limit. Your aggregate limit defines how much money you can receive from your insurance provider within a given period. Usually, this period amounts to a year.
Imagine your insurance provider gives you a $1 million aggregate for one year. During that year, your business has two clients that have sued for damages caused by your lawn care business.
One client sues for $600,000, while the second client sues for $450,000. Even though these cases are under your $1 million limit individually, they exceed your annual aggregate. So, you most likely would not receive funds to completely cover the entire second case.
It is important to take into account the amount of coverage your business might need. The more coverage your business has, the more likely you are to have a higher premium amount.
Type of Business
Another critical factor that can affect your insurance rate is the type of business you run. Different industries can incur more liabilities than others.
Unfortunately, lawn care businesses can incur several insurance risks. Your work could have a significant likelihood of causing injuries or property damage to others. As such, this factor could cause your insurance rates to increase.
Consider Purchasing a Business Owners Policy with General Liability Insurance
Insurance providers generally offer multiple types of insurance policies in a single package. After all, several types of insurance exist. Each of these policies can protect your business from potential threats.
Most of the time, insurance providers offer a single Business Owners Policy (BOP) for their clients. This policy contains several types of coverages, including general liability. The insurance industry refers to this process as bundling your policies.
Bundling your policies into one with a single provider could make it easier to manage. Purchasing policies with multiple providers can often become complicated, especially if you have to file a claim. Sometimes, your claim could fall under provisions offered by multiple insurance providers.
Our Business Owners Policy contains general liability, property, and cyber security coverages in a single bundle. These three types of coverage can provide a firm foundation to help protect your business.
Find Your Lawn Care Business Insurance with Us
A lawn care business should consider obtaining a general liability insurance policy. It can protect your business from claims that could damage your finances. Likewise, it can protect your customers if they become injured.
The question is, where can you find general liability insurance that works for your business? We offer general liability insurance as a part of our BOP (Business Owners Policy). This policy also includes property insurance and cyber security coverage.
Purchasing BOP insurance can help protect your business from multiple risks it could face. So, get a quote today to see if our policy fits your budget!