Home-Based Business Insurance for Non-Profits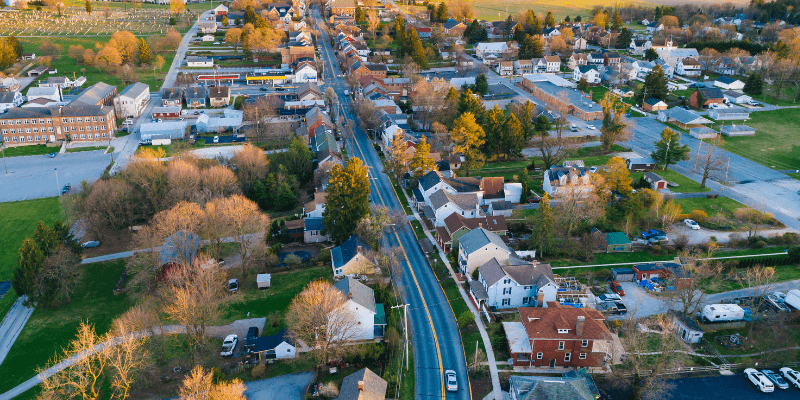 Imagine running a non-profit organization from your home, pouring your heart into serving your community. Then an unexpected event disrupts your operations. It could damage your business equipment, a client could become injured during a visit, or you could experience a sudden loss of inventory.
Such incidents can throw a wrench into your operations, drain your resources, and could impact your ability to fulfill your mission. This is where home business insurance can come in.
Home-based business insurance can be your defense against these uncertainties, offering your non-profit protection that can be tailored to your specific needs. But what should you look for in a home business insurance policy for your non-profit? Let's take a closer look at how this kind of insurance works and what coverage is available for a business like yours.
The Concept of Home-Based Business Insurance
If you're running a non-profit from your home, you may want to make sure you are properly insured. Not just with any type of insurance, but you may want to consider home-based business insurance.
This kind of coverage can help provide protection for your business where a homeowners or renters insurance policy might not, if your business assets become damaged or if someone sues your non-profit.
Sometimes, people who run non-profits from their homes think they might not need insurance. They may be more focused on helping their community. But even non-profits can face problems just like other businesses.
A home-based non-profit might have to deal with things like property damage, theft, or even lawsuits. These unforeseen events can cost a lot of money to resolve. They can take away from your ability to help the community.
But home-based business insurance can be a lifesaver. It can help limit the damage from these problems and can allow you to focus on the goals of your organization instead.
Understanding the Core Components of HomeHQ Coverage
HomeHQSM is an insurance policy designed to help address the risks of home-based businesses. Its coverage can be broken down into three core components:
General Liability
Business Property
Inventory Insurance
General liability coverage can be crucial if clients or customers frequently visit your home office. Imagine a scenario where a visitor trips over a loose carpet in your home office and suffers an injury.
Without liability coverage, you could be held responsible for their medical costs. With a HomeHQ policy, you could be protected against such third-party injury claims.
Business property coverage is another vital component of the HomeHQ policy. This coverage can help protect your business equipment and tools.
If your non-profit relies on specific tools or equipment to operate, you likely understand the financial strain that their damage or loss could cause. With business property coverage, you can have "peace of mind" that your essential business equipment can be covered, which can allow you to focus on your mission.
Lastly, inventory insurance is another critical part of the HomeHQ coverage. This can be especially relevant if your non-profit relies on physical products.
If your inventory suffers a covered loss, the financial implications could be debilitating. Inventory insurance can help ensure that the cost to replace your stock can be covered, helping you get back on track quickly.
How Home Business Insurance Can Help Protect Non-Profits
Home-based business insurance can be more than just a safety net for your non-profit. It can be a tool. It can be a safeguard that helps stand between your organization and potential financial setbacks.
One way this protection can help is when non-profits operate from mobile spaces. Perhaps your organization runs a coffee cart at local events or maybe you offer pet walking services. In such instances, HomeHQ could offer coverage for your mobile operations.
But how does this help your non-profit? Well, picture this: your coffee cart is involved in an accident, resulting in damage.
Without insurance, your organization may have to bear the repair or replacement costs. This could eat into your limited resources. It could end up hampering your ability to carry out your mission.
However, with home-based business insurance, these costs could be covered, helping your organization bounce back without significant financial stress. Even if your operations don't involve a mobile space, having insurance can still prove beneficial.
For instance, if your home office experiences a fire. This fire can cause damage to your crucial business equipment. Without insurance, your non-profit might struggle to replace these essential tools.
Yet, if you have a HomeHQ policy in place, the cost of repairing or replacing the equipment could be covered. This can help ensure your non-profit continues to operate smoothly, even in the face of adversity.
Home-based business insurance can help protect your non-profit from various risks. It could help with the following:
Provide coverage for accidents at your home office
Help protect your operations in mobile spaces
Help cover the costs of damaged equipment or inventory
By understanding the insurance terms and conditions, you can ensure your non-profit is well-prepared to face the unexpected. This "peace of mind" can be invaluable, allowing you to focus on what truly matters - making a difference in your community.
The Benefits of HomeHQ Insurance
Choosing a home-based business insurance provider can be a pivotal decision for your non-profit. The right provider should understand your unique needs and offer solutions tailored to them. HomeHQ by PolicySweet® can bring several benefits to your non-profit.
The first notable benefit is extensive coverage. HomeHQ insurance offers:
General Liability
Business Property
Inventory Insurance
This grouping can cover a wide range of potential risks that your non-profit could encounter.
Second, the policy is designed specifically for home-based businesses. Whether you operate from your home office or a mobile space, HomeHQ insurance could provide the protection you might need. Even if your business model is a blend of home-based and mobile, HomeHQ can cater to your insurance requirements.
Finally, HomeHQ insurance can offer flexibility. Each non-profit is unique, and so are its insurance needs. HomeHQ can allow you to customize your policy to match your specific requirements. This personalized approach can help ensure that you're only paying for the coverage that you need.
How to Get Your HomeHQ Insurance Quote
Now that you know how HomeHQ insurance can be helpful, it's time to get a quote. Here's how you do it:
First, go to the website. Then, fill in the required details about your non-profit. This might include what your non-profit does, how much your assets are worth, and what kind of coverage you want.
Make sure the information you give is accurate and up-to-date. Insurance is there to help your non-profit and if some details are incorrect, it could invalidate your policy. The right details can also help you get the coverage that could be best for you.
After you send in your request, you'll get your quote. It can be easy to pick insurance based on cost alone.
Insurance can help cover your non-profit's needs, is extensive and can help make you feel secure. Keep these things in mind when you look at your home-based business insurance quote.
Help Secure the Future of Your Non-Profit
In a world fraught with uncertainties, having non-profit insurance coverage specifically designed for home-based businesses can offer a level of security and "peace of mind" that is potentially invaluable.
An insurance plan like HomeHQ can give you the "peace of mind" you need and help protect your non-profit from events you didn't see coming. So, take an important step to help keep your non-profit safe.
Get your free quote for our home business insurance coverage here today.