How to Start a Non-Profit Business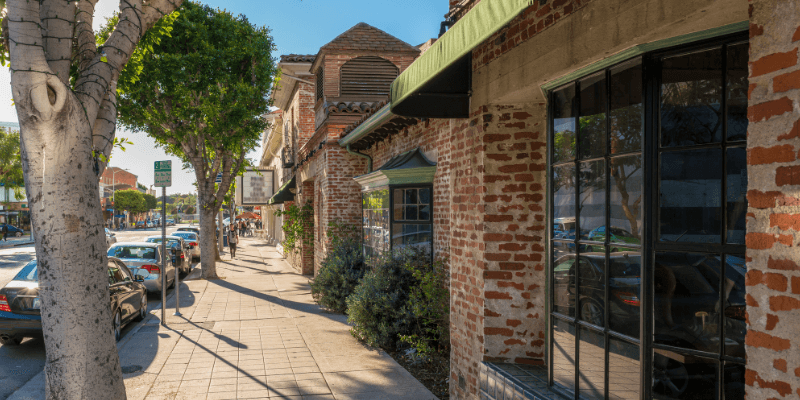 In the US, there are several nonprofit organizations. They provide employment to approximately 12.3 million people. Have an idea for a non-profit business you'd like to make into a reality?
This guide provides tips on how to start a non-profit business. From setting up the organization and finding insurance to figuring out financing options, this article can help.
If you have an idea for a non-profit organization, read on. Here are our top tips on how to start a non-profit business.
Starting a non-profit can require dedication, hard work, and a commitment to the mission of the organization. Consider if you have the time and resources to help manage and sustain a nonprofit before taking on this challenge.
Different Types of Non-Profits
One of the first steps in starting a non-profit is understanding what type of nonprofit you are creating.
Different types of nonprofits include:
Charities
These organizations provide aid to those in need through donations or volunteer programs. Examples of charities include churches, aid organizations, and soup kitchens.
Educational Organizations
These nonprofits focus on teaching people about different topics or skills. These can include universities, museums, public libraries, cultural centers, etc.
Advocacy Groups
Organizations that focus on fighting for causes or advocating social change fall into this category. This includes groups like political action committees, labor unions, and environmental organizations.
Clubs and Associations
These organizations focus on community service. They provide professional development and support for members who share a common interest. Examples of this type of non-profit include fraternities, veterans' associations, and social clubs.
Social Enterprises
These organizations sell goods or services with the goal of generating revenue to pay employees and fund their mission. Examples of social enterprises include restaurants, farms, and art galleries.
Idea Validation & Research
Once you determine which type of non-profit makes the most sense for your organization, it can be time to validate your idea. Do some research to make sure that it's feasible.
Research the existing organizations in your area, and make sure that there is a need for your services. Talk to potential customers or supporters to help gain insights into why they might be interested in supporting your organization.
Naming Your Non-Profit
Coming up with the perfect name for your non-profit can be tricky. You more than likely want something that is memorable and conveys your mission, but also one that isn't already taken by another organization.
Incorporating Your Non Profit
Before you can receive donations or apply for grants, you might need to incorporate your non-profit in the state where it will operate. This typically requires filing articles of incorporation and obtaining a federal tax ID number.
Creating Your Mission and Vision
Creating a comprehensive business plan can be essential to getting your non-profit off the ground. It can be important, when setting non-profit goals, to have clearly defined targets.
Create a mission statement that outlines what your organization seeks to accomplish, as well as a vision statement that describes what you hope to achieve in the future.
Select Board Members
Selecting the right board members can be essential to the success of a non-profit. You might want individuals with the skills and experience needed to help ensure that the organization runs smoothly and can achieve its goals.
Developing Your Structure and Strategies
You'll need to decide how your organization will be structured. Who will lead it, and what strategies can you use to help achieve your goals? This could include creating an organizational chart, developing a fundraising plan, and setting up procedures for decision-making.
Your non-profit may need to have a sound management structure and a clear business plan to be successful. Developing good financial systems, policies, and procedures can be an important step for a non-profit organization.
You might also need to consider how you'll manage day-to-day operations, including accounting and budgeting practices.
Financing Options
Another step to take is figuring out how you will fund your non-profit. There are several financing options available for non-profits including:
Grants
Donations
Loans
Crowdfunding
It can be important to research each option to determine which could be most beneficial to your organization.
Develop a Fundraising Plan
Creating a fundraising plan can be essential for non-profits. This can help you set goals and determine what actions might need to be taken to meet them. It can also help you track progress and ensure that your organization could be on the right path.
Your fundraising plan should include:
A list of potential donors
Strategies for reaching out to donors
A timeline for fundraising activities
Strategies for tracking donations
Registering and Reporting Requirements
Before you can officially launch your non-profit, you should register it with the appropriate state or federal agencies. You might also need to understand reporting requirements that come along with being a non-profit organization.
You may need to:
Register with the IRS
File for tax-exempt status
Set up a board of directors
Create internal policies and procedures
Comply with state regulations
Finding Coverage for Your Non-Profit
It can be important that nonprofits help protect their assets by having the proper insurance. The type of insurance you might need can depend on the size and scope of your organization.
Some non-profits have exemptions from insurance; however, this varies from state to state. If your non-profit is small and/or has a limited budget, it may be wise to shop around for competitive rates. You might want to talk to an insurance professional to help ensure you have adequate non-profit business insurance in place.
You may also want to consider a Business Owners Policy (BOP) and Workers' Compensation coverage.
Marketing and Promotion
Once you've got everything in place, it might be time to work out your marketing strategy. Develop a strategic plan and think about including social media, traditional advertising, and public relations. This can help you get the word out about your organization.
If you are going to use paid advertising, it can be important to understand the legalities involved in targeting different demographics. It can also be essential to create content that is relevant and engaging for potential donors and supporters.
Network, Network, Network!
Networking can help build relationships with other non-profits and potential donors. Attending conferences and events in your field can help you meet the right people and make connections that can be mutually beneficial.
It can also be a great way to stay up to date on industry news and trends, as well as learn from the successes of other like-minded organizations.
Don't forget to thank everyone who has helped your non-profit get off the ground and to stay focused on your mission. Your organization can make a lasting impression with their support!
Launching Your Organization
With proper planning, a strong mission statement, and the right resources, launching your non-profit can be an exciting and rewarding experience. Utilize social media, traditional advertising, public relations, and networking to help get the word out about your organization.
Staying Compliant with Tax and Legal Requirements
Once you've established your non-profit, it can be important to stay compliant with relevant tax and legal requirements. This can include filing for a 501(c)(3) status, registering your organization with the IRS, and ensuring that you are meeting state and local regulations.
It can also be essential to track donations and expenses to maintain accurate financial records. You may want to consult with a lawyer or accountant if you are unsure about any of the legalities involved.
Analyzing Performance and Results
Analyzing the performance and results of your non-profit can be an important way to help evaluate its success. This could include analyzing donation trends and evaluating marketing campaigns. You might also want to assess volunteer resources and track growth.
Taking a data-driven approach can help you identify areas for improvement and measure progress toward your goals. Additionally, devising short-term and long-term plans can help you stay on track. It can help you continue to make a positive impact in your community.
Connecting With Others
Connecting with other organizations can be an essential part of running a successful non-profit. Seek out partnerships that could benefit both parties and look for opportunities to collaborate.
Exchange ideas, share resources, and learn from the successes of other like-minded organizations.
Involving the community can also be important for non-profit organizations. Connect with local and global influencers to help expand your reach. Use social media and other digital platforms to engage supporters.
Want to Know More About How to Start a Non-Profit Business?
Running a successful non-profit organization requires lots of steps. It can be important to stay up to date on relevant tax and legal requirements, as well as tracking donations and expenses.
If you want to know more about insurance for non-profit businesses, visit PolicySweet®. We have several resources available for your nonprofit startup. Contact PolicySweet for your insurance needs. Get started today!