Home-Based Business Insurance for Sole Proprietorship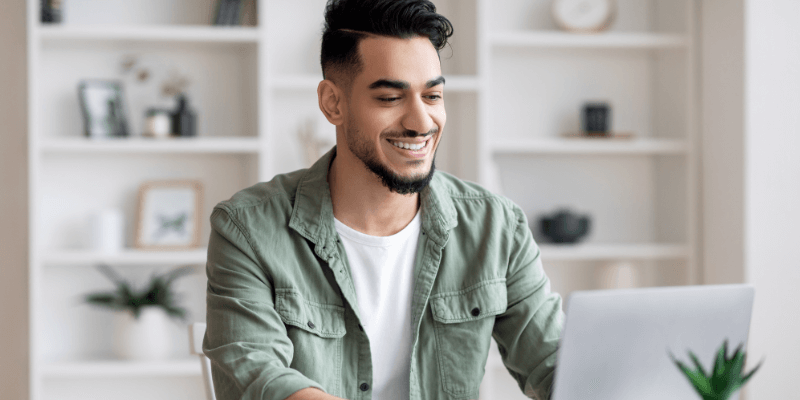 Did you know that about half of small businesses in the US operate out of the home? If you own a home-based business, you might want to consider home-based business insurance.
The coverage is similar to that of traditional business insurance. However, it's designed specifically for business owners who work from home, and it can be quite affordable.
Read on to learn more about this type of insurance coverage and how it can help your home-based sole proprietorship.
Why You Should Consider Home-Based Business Insurance
Home-based business insurance can help protect your business. As a sole proprietor, it can cover your assets and finances.
Whether you do freelance work or own a different type of small business, you might want to consider coverage. If your business has expensive equipment or is involved with storing physical inventory, an insurance policy can help protect those items.
Some home-based businesses also involve customer visits. Maybe you offer pet walking services and have your clients bring their pets to you. Insurance can cover you if a client slips and falls and needs medical care. It can provide coverage against third-party injury claims.
What Does Home-Based Business Insurance Cover?
Depending on the business insurance provider you choose, you may have access to different types of coverage. We offer a few different types, including business liability, business property, and business stock insurance in our HomeHQ policy.
Liability coverage helps protects you if a client or customer gets hurt when visiting your home for business. Business stock insurance could cover the cost of your inventory or stock if it becomes damaged in the event of a covered loss.
Property insurance can help take care of the equipment you use to conduct business. That could include a printer or other industry-specific supplies, from a sewing machine to bakery equipment.
How Much Does Home-Based Business Insurance Cost?
As you search for a policy, you should consider the cost of insurance. Then, you can incorporate that cost into your monthly or annual budget so that you can plan for that expense.
Our policies start at $150. However, there are several factors that can influence the premium amount. You might want to know what goes into calculating the cost of a policy.
The following factors can impact the cost of insurance.
Number of Employees
First, you should consider how many employees you have, including yourself. If you have more than four employees, you may not qualify for a HomeHQ policy from PolicySweet. If that's the case, you could always obtain a Business Owners Policy if you are still looking to help protect your business and its assets.
Industry
The cost of home-based business insurance could also depend on the industry of your business. There are different risks associated with different industries. For example, a home-based hair service could have a unique level of risk involved with their industry compared to a house-sitting business.
You might have to pay more to cover a business that is considered riskier. The higher premium can help cover claims should an accident occur.
Annual Sales
Another factor that can affect the cost of insurance is your expected annual revenue. Businesses that bring in a large amount of revenue often come with more liabilities. As a result, a higher premium amount could be expected.
Making more in sales could also mean you hold more in inventory. It typically costs more to insure $10,000 worth of inventory compared to storing $1,000 worth.
Of course, it can be difficult to predict your revenue, especially in you are just starting out. But give a good guess, and you can update your information later on to help ensure your business could be covered if an unexpected event occurs.
History of Claims
You should also consider if you've ever had to file a business insurance claim. If so, it can influence your premium amount.
Like other types of insurance, premiums may increase after you file a claim to help cover the cost of that claim and any potential future claims.
Types of Businesses That Qualify
Several types of sole proprietor home-based businesses could qualify for this type of coverage. The list of qualifying businesses may vary between insurance providers, so don't be afraid to ask.
Some common businesses that qualify for coverage include accounting services, home-based bakeries, and coffee cart companies. Music lessons and tutoring businesses may also be able to obtain coverage.
While the industry matters, it's not the most vital factor. The fact that you run your business from your home is what makes a bigger difference.
So even if you offer accounting services, you must do the work from home. If you have a commercial office space office you work from, you will not qualify for home-based business insurance.
Get a Quote Today
Home-based business insurance can offer protection for sole proprietors. If you operate from your residence, you may qualify for a policy.
Be sure to consider what the policy does and doesn't cover. Then, you can figure out how much a plan can cost, so you can start protecting yourself and your business.
Are you ready to get insurance? Learn more about HomeHQSM and get a quote today.