Non-Profit Insurance: What to Know About BOP for Non-Profits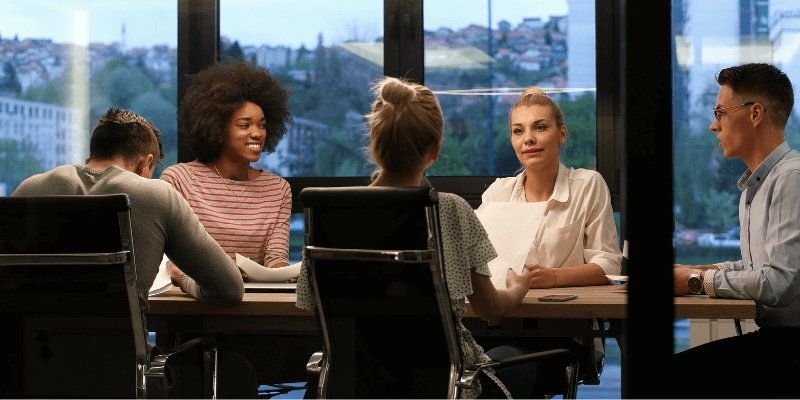 While non-profits are classified differently than other business structures, they may still operate like other businesses in a lot of ways. It's for this reason that most non-profits should think about purchasing insurance coverage.
There are several types of insurance policies that a non-profit organization should consider, however, many non-profits obtain necessary coverage with a BOP (Business Owners Policy).
Wondering what a Business Owners Policy is? Curious about BOP for non-profits? Here's what you might want to know about BOP and non-profit insurance in general.
What Is BOP?
BOP stands for "Business Owners Policy". It's an insurance package consisting of three different types of coverage. It includes general liability, property, and cyber insurance.
When packaged, these three insurance coverages can be easier to manage than if purchased separately. Plus, because they come in a package, the owner of the policies might only need to make a single payment as opposed to three separate payments.
Below, we're going to cover the three insurance coverages that comprise a BOP insurance policy from PolicySweet®, helping you see how your non-profit can benefit from a BOP.
General Liability Insurance
General liability insurance can cover the cost of claims filed against your organization. For example, if a customer is injured on your property, your general liability insurance policy could help pay for their medical expenses.
Or, let's say that you're performing a service that ends up damaging the property of a third-party. Your general liability insurance policy could help cover the cost of the repairs.
Other situations where general liability insurance could cover your business include cases in which you're accused of slander, libel, or reputational harm. Your coverage can cover the cost of legal damage, in particular.
You can learn more about general liability insurance by clicking here.
Property Insurance
Next up is property insurance. This can cover the possessions that are housed at your non-profit location. If items are damaged or stolen, your property insurance policy can kick in and help cover the costs of replacements or repairs.
Let's say that a storm blows through and damages the furniture in your building. Your property insurance policy could cover the cost of furniture replacement.
Or maybe someone broke into your building and stole items from your organization?
Again, your property insurance policy could cover the cost of the replacement.
Interested in learning more about property insurance for non-profits? Click here.
Cyber Insurance
Cyber insurance can cover organizations in the event of computer-related crimes. Many non-profits use databases for their projects, as a result this type of insurance can be a lifeline.
Let's say that your computer network is hacked, and a large portion of your data is stolen. Because of this, you might have to notify affected partners or customers. If you didn't have cyber insurance, you may have to pay for customer notifications out of pocket; with cyber insurance, customer notifications could be covered.
You might also have to pay a third-party organization to investigate the hacking of your computer network. Again, your cyber coverage could cover the costs of doing so.
Does your non-profit save its customers' social security numbers, addresses, names, phone numbers, email addresses, or financial information? If so, you may want to consider obtaining cyber coverage.
Why Buy BOP Policies in a Bundle?
Now, you understand the three different types of coverage a BOP consists of. But you might be wondering: why should your non-profit buy a BOP instead of purchasing the coverages separately? There are numerous benefits, and they include the following:
Bundling Can Make Payment Easier
One benefit of bundling coverages is that it can make payment easier. Instead of having to pay three separate premiums, you might only have to pay one.
An easier payment can be less overwhelming. And when you're running a non-profit, every little bit of mental energy can help.
Bundling Can Simplify the Claims Process
Something has gone awry that's causing you to file a claim with your insurance provider. The only issue is that you're not sure which insurance policy can cover the damage. Because of this, you may find yourself calling several different numbers in order to determine which policy accepts your claim.
Had you bundled your insurance policies into a BOP plan, you might not have this problem. You could instead have a single number to call and file your claim with the representative that answers the phone.
In essence, bundling insurance can make the claims process simpler. It can save you both time and energy.
Bundling Can Help Save You Time
When running a non-profit, you have countless responsibilities to tend to. As such, every additional second matters. This is where bundling your insurance coverage can be beneficial.
When you buy your coverage in a bundle, you can manage all your coverages at once, instead of dealing with multiple individual policies.
Therefore, if you wanted to update your coverage limits, you could do so with all your coverages without having to notify several different providers. This can make it a much more seamless process and can allow you to get back to your other duties as quickly as possible.
Bundling Can Get You Coverage That You May Not Have Gotten Otherwise
You might be considering general liability insurance. You may also be considering property insurance. But you could be on the fence about whether you need cyber insurance.
However, obtaining cyber insurance could end up benefiting you in the long run, as there could come an occasion in which, for example, you lose customer data. If you had to notify impacted parties about this, your cyber insurance policy could help pay these fees.
In essence, bundling your coverage into a BOP policy can give you a reason to purchase risk reducing insurance.
Additional Insurance Policies to Consider for Your Non-profit
While BOP insurance can cover the needs of many non-profit organizations, some organizations may require additional insurance policies. For instance, if your non-profit has employees, you should consider getting:
Workers' Compensation Insurance
At some point, one of your employees might get injured on the job. Should this occur, you may have to pay for their medical bills. Workers' Compensation can replace the employee's hospital costs as well as income that's lost due to their injury.
Of course, paying for an employee who isn't currently working for you is going to stretch your budget. This is why Workers' Compensation insurance might be recommended.
This insurance policy can kick in when one of your employees becomes injured, it could save you money and help ensure that your business stays afloat.
Looking for Non-Profit Insurance?
Are you interested in purchasing non-profit insurance? Looking for BOP insurance in particular? If so, you could be in the right place; PolicySweet can help.
We offer BOP for non-profit organizations. If you're a non-profit business owner, we have policies that can suit you.
Contact us now for a free insurance quote!