General Liability Coverage for LLPs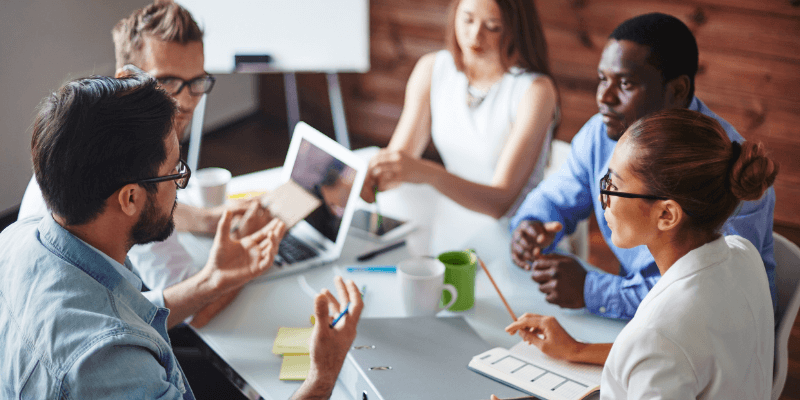 Are you aware that around 75% of companies in the U.S. are not properly insured?
Starting an LLP can be an exciting opportunity, but it can also come with risks.
Without the proper protection in place, you could be held liable for accidents or damage that occur during operations.
Don't let the fear of liability keep you from achieving your goals. With general liability coverage for limited liability partnerships, you can protect yourself and your business partners from unexpected costs or losses. Keep reading to learn more about how this type of insurance can benefit LLP companies!
What Is General Liability Insurance Coverage?
General liability insurance protects businesses from legal claims resulting from third-party bodily injury, property damage, advertising injuries, or personal injuries that may arise during their operations.
In an LLP, general liability coverage can be especially important because businesses can be held responsible for accidents or incidents involving a third-party.
If you own a business, you should consider obtaining insurance. This can help protect them if there is a legal problem. Without insurance, you could be impacted financially.
Types of Claims That General Liability Insurance Can Cover
Now that you understand what general liability insurance is, let's discuss the four main types of claims that are typically covered by these policies. They include:
Third-Party Bodily Injury
Sometimes accidents happen, and people can get hurt. Businesses can help protect themselves if someone gets hurt. The third-party bodily injury coverage offered by general liability coverage means that you could be safe from having to pay expenses if someone gets injured unexpectedly.
We don't know when an accident might happen. It's better to be prepared than surprised. Third-party bodily injury coverage helps protect you and your partners if an accident does happen. This way, you can feel safe and secure.
Third-Party Property Damage
Property damage coverage covers third-party items owned by vendors, clients, customers, etc. that are handled by the business. This type of coverage can be important for LLPs, as it can help ensure that your business can financially cover repairs and replacements should there be unexpected damage to another's property.
Advertising Injuries
Advertising injuries can be a minefield for businesses, big or small. With the explosion of digital media, it can be easier than ever to accidentally infringe on someone's copyright or improperly use someone's intellectual property. That mistake can be costly and can quickly derail the progress of your business.
Fortunately, there's a solution: advertising injury coverage. This type of insurance can shield your business from costly litigation and can give you "peace of mind" as you navigate the increasingly complex world of advertising. Don't let a simple mistake ruin your business's future – help protect yourself with advertising injury coverage today.
General Liability Insurance Cost
As a business owner, it can be important to take into consideration the cost of general liability insurance. While the price tag may vary, it can be important to remember that it can provide your company with financial protection.
The type and size of your business, as well as the level of risk it faces, can play a role in determining the cost of your policy.
If the risk associated with your business is higher, the cost of your premium could be more to help protect against those risks. Remember that insurance can be a small price compared to the potential financial devastation of a lawsuit or other liability claim.
Common Questions About General Liability Insurance
Now that you know the basics of general liability insurance for LLPs, let's answer some common questions. This includes:
What Should I Do if I Am Sued?
Facing a lawsuit can be an overwhelming experience, but it can be important to remain calm and take action. One of the first things you should do is reach out to your insurance provider. They likely have a team of experts who can help you understand the claims being made against you and can help advise you on the best course of action.
Additionally, they can provide you with legal representation and may handle the legal proceedings on your behalf. Remember, the sooner you contact your insurer, the better the outcome could be. So, if you are sued, don't panic; be proactive and seek help immediately.
Is It Possible to Have Too Much Coverage?
Many people might assume that the more coverage they have, the better. However, having too much coverage can be a problem. If you opt for policies that cover things you don't need, you might end up paying more, which is not ideal.
It can be crucial to make sure that your policy covers what you need and not anything more. In case there are gaps in coverage, purchasing additional policies can be a better option than paying for unnecessary coverage. It may be wise to review and assess your insurance policies to help ensure that you are paying for the necessary coverage.
Does General Liability Insurance Cover Theft?
Business owners should be aware that their general liability insurance policy does not extend to cover theft. This coverage is often excluded from this type of policy. To ensure proper protection, one should purchase a separate policy to help safeguard against losses related to theft or cybercrime.
Businesses should assess their risks and obtain coverage that best fits their needs. By being proactive and prepared, businesses can help mitigate the impact of potential losses.
Our BOP includes general liability, business property, and cyber-risk coverage if you are looking for coverage against multiple risks, including theft and cyber incidents.
Get General Liability Coverage With Our BOP and HomeHQ Products
Our BOP and HomeHQSM products are designed to provide comprehensive risk management solutions for businesses. A BOP provides general liability coverage that can cover the legal responsibility of the business for property damage, third-party bodily injury, and advertising injury caused by the operations of the business.
HomeHQ offers insurance for home-based businesses that operate from a residential space in which they run their business. The insurance package has different coverage options and can be customized to fit the needs of the business.
Plus, you get help from experts who can find a policy that fits your situation.
We can help LLP owners get insurance coverage. This can help ensure they are safe from unexpected events that might happen.
Contact us today to see how we can help you – We can help answer questions you may have about which insurance is right for your business!