Home-Based Business Insurance for LLPs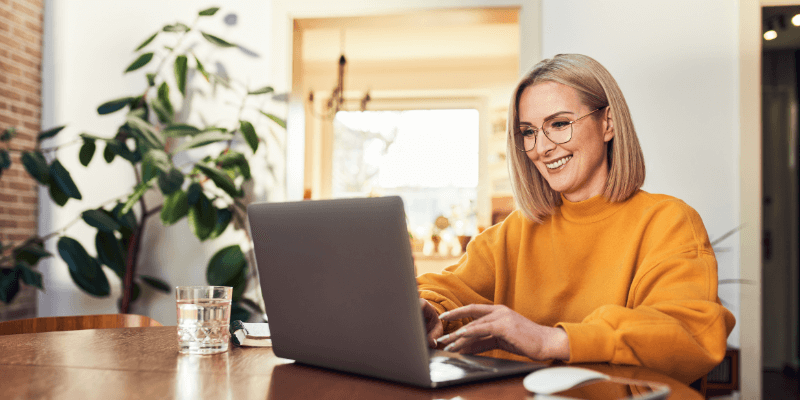 Did you know that approximately 75% of companies in America are not properly insured? Starting an LLP business from home can be an exciting and rewarding experience, but it can come with risks.
Without adequate insurance coverage in place, you could find yourself facing financial losses if something goes wrong. Even worse, your assets may be at risk too.
Our home-based business insurance, HomeHQSM, can help protect your limited liability partnership business from unexpected events. This comprehensive home-based business coverage can provide protection against property damage, legal liabilities, and more – so you can focus on growing your business instead of worrying about incidents that could happen.
Keep reading to find out more about limited liability partnership insurance for home-based businesses!
What Is Home-Based Business Insurance?
Operating a business from the comfort of your own home might seem like a dream come true, but it can be essential to have protection in place to help safeguard your hard work. That's where home-based business insurance can help.
This specialized type of commercial insurance is specifically designed to help address the unique challenges and risks that entrepreneurs may face when running their ventures from a residential address.
HomeHQ can provide "peace of mind" by helping you navigate unexpected obstacles, such as property damage, liability claims, and other potential losses. When you purchase home-based business insurance, you can continue pursuing your entrepreneurial dreams and you can rest easy knowing that your business can be protected.
What Types of Insurance Should You Consider for Your Home-Based Business?
There are many types of insurance, but when it comes to home-based business insurance for a limited liability partnership, there are a few key coverages that you should consider. Let's take a look at them now:
Property Damage Insurance
Property damage insurance is a type of protection many business owners obtain. It can help keep your valuable items safe in case something bad happens, like a fire or wind damage. With this kind of insurance, you may not have to worry as much about replacing damaged business property in the event of a covered loss.
Property damage insurance can provide you with confidence and financial protection if property damage does occur. This kind of insurance is important because it can help your business get back on its feet.
General Liability Insurance
General liability insurance can support businesses and professionals by helping to reduce the impact of claims made against them. This type of insurance can cover many things like third-party injury claims, third-party property damage, and advertising injury claims.
Most businesses, big and small, can benefit from general liability insurance. This type of coverage can provide "peace of mind" for business owners so they can focus on their goals instead of worrying about the financial issues they could face without a policy. It can also help keep organizations safe from legal trouble.
Business Interruption Insurance
Imagine if your business suddenly stops working. This could happen if a storm impacted your business and caused you to lose power. If you had to shut down during this time period, you could potentially lose money or be unable to make profits.
In hard times, business interruption insurance can help. Business interruption insurance can support your business financially if you have to temporarily close your business unexpectedly. It could offer a safety net for your business and provide you with the opportunity to continue to cover bills.
Workers' Compensation Insurance
Navigating the business world can be full of challenges and uncertainties. But as an LLP, one aspect you shouldn't have to worry about is the well-being of your employees in the event of an accident or illness.
Workers' Compensation insurance can help protect your business by taking care of expenses should something bad happen to the people working at your business. It can cover medical costs and lost wages for workers injured on the job.
Almost every state requires businesses with employees to have Workers' Compensation insurance. To make sure you are following the law, you should consider talking to an insurance provider who can help explain if Workers' Comp is required in your area.
Our team of insurance experts are standing by to help answer questions you may have regarding Workers' Comp in your state.
How Much Does Home Business Insurance Cost?
One of the responsibilities that comes with owning a business is managing expenses. You may need insurance to help protect your business. How much you pay for insurance depends on several factors.
The size of your business, the type of coverage you need, and how much coverage you want can affect how much it could cost. You can get an online quote from PolicySweet®. It can provide you with the cost of a policy and you can decide if you want to proceed with purchasing the insurance coverage.
Insurance can be important if you run a home-based limited liability partnership. You may want to make sure your business is covered in case of an unforeseen event like property damage, injuries, or legal conflicts.
With insurance coverage, your business could be protected and can remain successful for years to come.
Check Out Our Home-Based Business Insurance Coverage
At PolicySweet, we understand the unique needs of home-based business owners and LLPs. We offer comprehensive protection for limited liability partnerships with an easy-to-use online system that allows you to customize a policy tailored to your home-based business.
With our HomeHQ coverage, you can receive a policy with property, general liability, and business interruption insurance bundled together, which means you can get all three coverages in one policy. This can make it easier to manage instead of handling three separate policies.
Get started today by contacting our team of insurance professionals!