How to Start a Sandwich Shop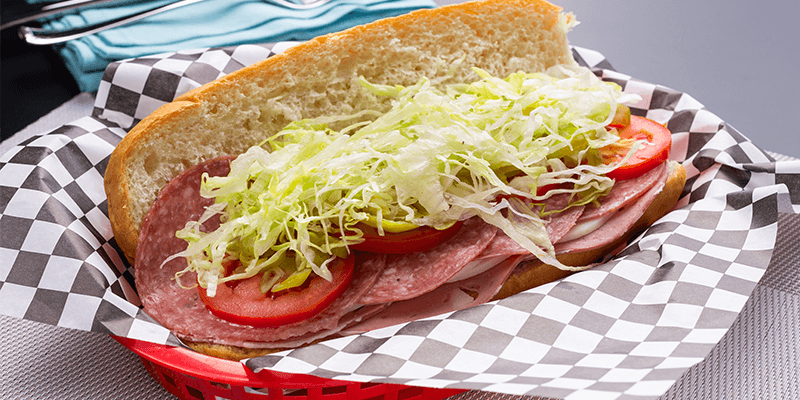 Many people dream of opening a business of their own. When you open a restaurant, like a sandwich shop, you could be creating an amazing opportunity to help feed your community and build connections with the people around you.
Have you been thinking about opening a sandwich shop? You are in the right place. Keep reading to learn about what it might take to start this kind of small business.
What Is a Sandwich Shop?
A sandwich shop is a business that focuses primarily on sandwiches. If you open a sandwich shop, there are many different directions you could go in.
Some shops offer sandwiches, soups, salads, and places to sit and eat for a while. Others only make sandwiches to go, with limited room in the store to sit down.
What Skills Do You Need to Run a Sandwich Shop?
There are a lot of skills needed to run and work in a sandwich shop. If you have experience in food preparation or customer service, then you might want to consider opening a sandwich shop. You can use your existing skills to potentially grow a thriving business.
However, having prior restaurant experience is not a requirement for opening a sandwich shop. One of the most important skills you can have is the ability to learn new skills. If you are adaptable and willing to work through problems, then you might become a great entrepreneur.
There a few more skills you might need on top of your ability to learn and adapt. Some of these skills include the ability to budget for inventory, creative thinking skills to come up with new menu items, and leadership skills to manage your employees.
How to Start a Sandwich Shop
There are a lot of steps to starting a small business, and sandwich shops (no matter how small) are no exception. Here are some of the steps you might want to take to open your dream sandwich shop.
Step One: Create A Business Plan
You might want to write a business plan if you are planning to secure funding from a bank. However, even if you don't need funding from a bank, writing a business plan can be an important step in starting a business. A business plan helps you figure out your goals, your potential challenges, and more before starting your business.
Step Two: Form a Business (Legally) and Give it a Name
For many small businesses, it could be easiest to form a sole proprietorship or a Limited Liability Company (LLC), but there are other options if you are interested.
The most important thing about legally forming a business is that it could help separate you from the business. This way, if something goes wrong, your personal assets are less likely to be at risk.
When you are forming your business, you should have a name in mind. Try to pick something that is easy to remember so that your business can spread by word of mouth.
Step Three: Find the Perfect Location
You can't just put a business anywhere. Residential areas are not typically zoned for businesses. However, finding a location close to where your ideal customers live or work is a great place to start.
With some research and hard work, you can find the perfect location for your business. You should also think about what kind of work you are willing to put into the location.
Do you want a place that was previously a restaurant so that you can take advantage of an existing kitchen? Or are you looking for an older building and plan to make renovations needed to open a sandwich shop?
Step Four: Get Permits and Licenses
Permits and licenses, especially when working with food, are incredibly important. You might need business licenses as well as a food service license.
This could require a visit from your state health department to ensure that your ingredients can be stored in a safe way and that you and your employees take the necessary precautions to avoid contamination and disease.
Step Five: Find Business Insurance
Business insurance is one of the most important steps of starting a business. Without it, you could be unprotected against risks.
At a minimum, you should consider general liability insurance and Workers' Compensation insurance when starting your business. These coverages could help protect yourself and your business if a customer or employee is hurt on the property.
Getting Business Owners Policy insurance (BOP) is another great option if you are looking for multiple types of coverage under one packaged policy. General liability coverage is included in our Business Owners Policy. Property coverage can also be found in our BOP and is designed to help protect your expensive kitchen equipment. You can even get cyber risk insurance with our Business Owners Policy to help protect your sandwich shop in the event of a cyber-attack.
Step Six: Create and Execute a Marketing Plan
Marketing your business is what could bring in customers. At this point, you have most likely completed several steps with starting your business, so it is time to start putting your name out there.
You can drop off copies of your menu at local office buildings, post about your company on social media accounts, and maybe even hire someone to create an eye-catching sign for the front of your shop.
Step Seven: Hire Employees, Buy Inventory, and Open Your Doors
Now it is time to get ready to open. Keeping in mind the skills needed in a sandwich shop, look for local people to hire for your store. Once you have hired a few people to help you, you can start buying and organizing your inventory in preparation for opening day.
Finally, when you feel that you have the necessary supplies, open your doors to the public and start feeding the people in your community.
Are You Ready to Open a Sandwich Shop?
Starting a new business is a huge risk, but with proper planning and the right people to support you, you can reap amazing rewards.
Interested in learning how you can keep your new business safe? Contact us for information about how we help protect main street businesses.